Brakes are one of the most important parts in your car and also one which is quite prone to wear and tear. You will be committing a serious blunder if you ride your car with faulty brakes, as you are not only endangering your life and life of the other occupants of the car, but you are also putting the lives of other motorists on road in danger. With faulty brakes, an accident can occur at any time.
Here are few tips how you can maintain the top condition of your brakes with regular brake maintenance.
Check you're Fluids: Check your cars brake fluid every so often. Check the level first to see if the car requires brake fluid change. If the level is below the normal mark top up the brake fluid. Secondly, check the colour of the fluid, if it's a cream colour then this indicates that some water or moisture has entered into brake fluid and this will need to be changed. In mechanical terms, it is called bleeding or flushing your car's brakes. Flushing your brake fluid enhances the performance of your brake and helps with overall brake maintenance.
Stopping from A Lower Speed: When you are stopping suddenly from 60 kmph to a halt when the brakes have to work a lot harder in order to bring the car to a sudden halt. This increases the wear of tear of brake pads. An easy tip to start controlling your car speed and stopping distance. Running down the gears and gradually stopping will help maintain your car's brake.
Excess Weight in the Car: Is there is any additional weight added to the car? or you have loaded the car boot with heavy luggage which is more than the recommended weight car can carry. Then you are putting extra load on the car brakes. This is quite similar to high speeds as this adds extra pressure to the brakes. If you are in a car or a van always has a full boot then think about keeping extra stuff at the store or somewhere else. In order to maintain your brake remove anything that is not needed from your vehicle and this will improve the lifetime of your car brakes.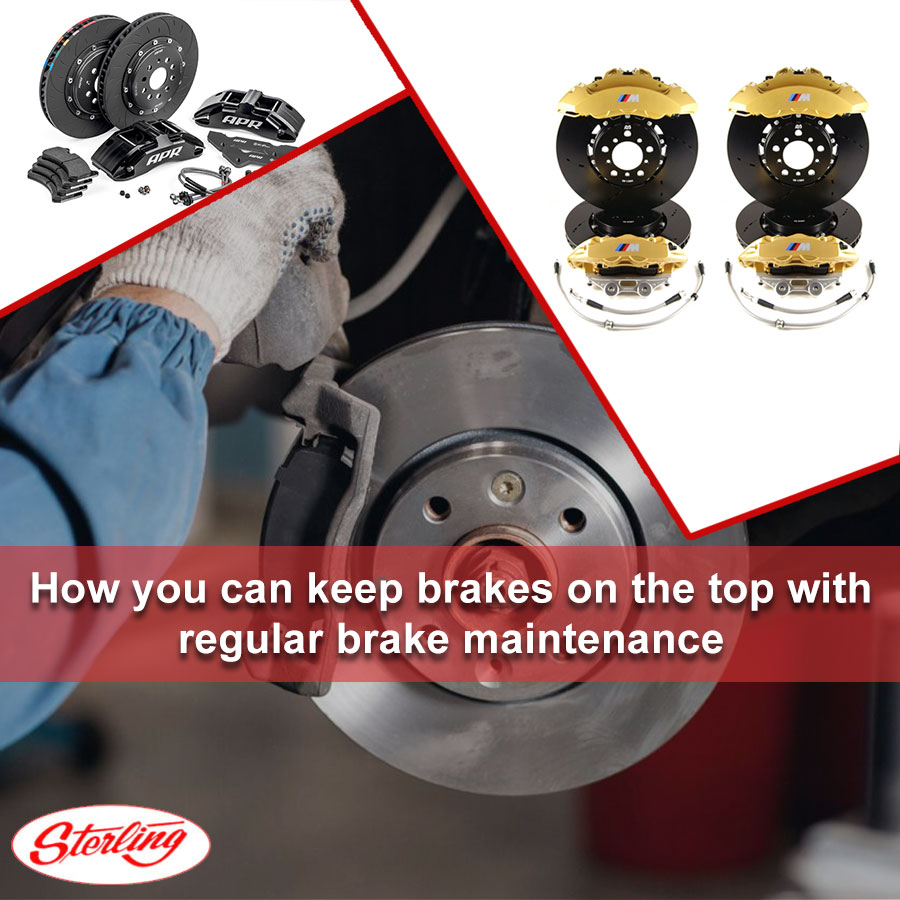 Regular brake maintenance is something that all drivers should do. Some frequently asked question about brake maintenance is:
How often should I check my brakes?: As a general rule check brakes with every car service, or kilometres/time recommended by the manufacturer ie about 6000 km or 6 months whichever comes first and most definitely once a year if you are not doing a lot of kilometres. You should also get your brakes checked if you notice any squeaks, squeals and spongy feeling in the brakes and replace brake pads or maybe disc also. Always get the brakes checked at regular interval for good maintenance. If you have any problem with your brakes and you need a replacement to consult brake specialist and get brake replacement service in Auckland Call @09 636 4919. 
What are the benefits of regular brakes maintenance: Every garage will look at the core areas of the braking system, having these regularly checked will prevent a costly repair bill in the future if they are maintained regularly. Fatal accidents are prevented by regular maintenance and keep the car safe.
If you are not sure about your car brake maintenance come to Sterling Clutch & Brake@ 09 636 4919 and have your car brake system fully checked and get brake replacement service in Hamilton. For any query, you can also contact http://Sterlingbrake.co.nz.
Your brakes are one of the most critical safety components of your vehicle, and as such, it is very essential that brakes are in perfect working order. Brakes can remain in perfect order only if you get them inspected and repaired by a professional team at the first sign of any trouble. At Sterling clutch and Brake in Auckland, we undertake clutch and brake inspection, repairs and replacement service. By watching out for a few vital signs listed here you can schedule needed repair and replacement of brakes before a brake problem gets out of hand.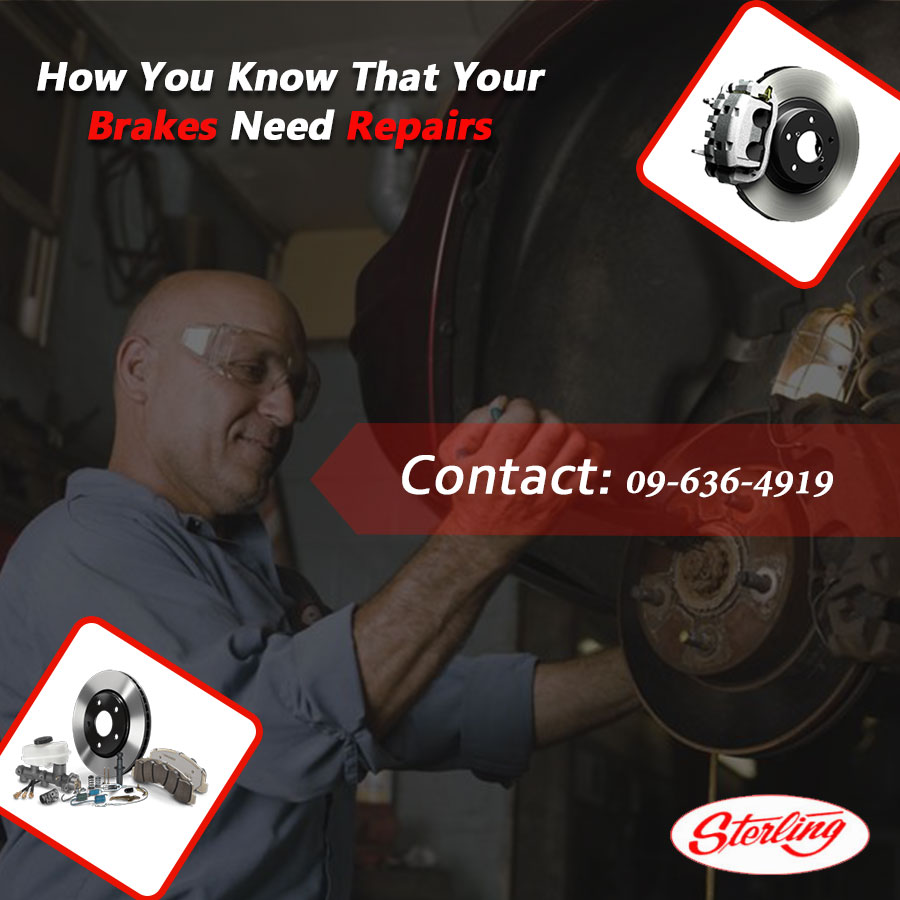 Top 4 Signs Your Brake need Repairs
Unusual and strange Noises: A strange squealing, clicking, or grinding and unusual sound is one of the most common indicator that there is something wrong with your brakes. This is typically an indicator built into your brakes that your brake pads are wearing down and need to be inspected and if needed be replaced. While this may seem likely a relatively minor braking problem, delaying the replacement or repairs of your brake pads could result in damage to the entire brake rotor, resulting in the costly repairs.
Pulling to one Side: If your vehicle pulls to either the left or right side, then this is another common sign that there is something wrong with your vehicle's brakes. This turning left or write can be caused by a under pressure in your tire, but this is commonly caused by issues with the brake pads or brake calliper. Repairing this problem sooner rather than later will also help you avoid damage to your car's steering rack also.
Bad Vibrations: If your brake pedal or steering wheel excessively vibrates when you put your foot on the brakes, you shouldn't wait to visit expert mechanic. This could be a sign of warped brake rotor, which could ultimately compromise your car's braking ability.
Car takes longer than usual to come to a stop: If you find that your car is taking longer than usual time to stop when you apply brake, it indicates that the brake pads have worn out or some air has been filled in the brake fluid or there is leakage in master cylinder. So if you are in Hamilton and find that your car is not stopping when the brakes are applied then you should go for the inspection of the brake system and get brake replacement service in Hamilton if brake pads are worn out.
For getting complete check up of the brakes and to avail brake repair service in Wellington and getting advice how to maintain your car brake in top condition you can mail your query at http://Sterlingbrake.co.nz/.