One of the most forgotten Brake components is caliper. Since every person driving the vehicle is not an expert and ignore the brake caliper service. Did you know that as per the recommendations of expert, it is necessary to service brake caliper after every two years or 40,000 Kms? Brake Caliper servicing is not a  typical brake service but is somewhat different from it.
What are Brake calipers,  and why they are important?
Brake calipers house the brake pads and, using brackets, pistons, and calipers side pins when help push the pads into the brake rotors when you apply the brake.
With the passage of time, the side pins that referred above use their lubrication and don't slide the calipers well. With lack of lubrication, the following things start to happen;
That Brake's don't contact the rotor correctly; brake pads wear unevenly.
The side pin can get stuck. This causes the brake pad to continually contact the rotor and leading to heat buildup, resulting in faster wear and tear of brake pads
Brake stopping power of your vehicle may become weak due to the brake pads not hitting the full surface of the brake rotor.
All this results that we are not fully getting used to the brake pads and it is just like burning or throwing dollars away.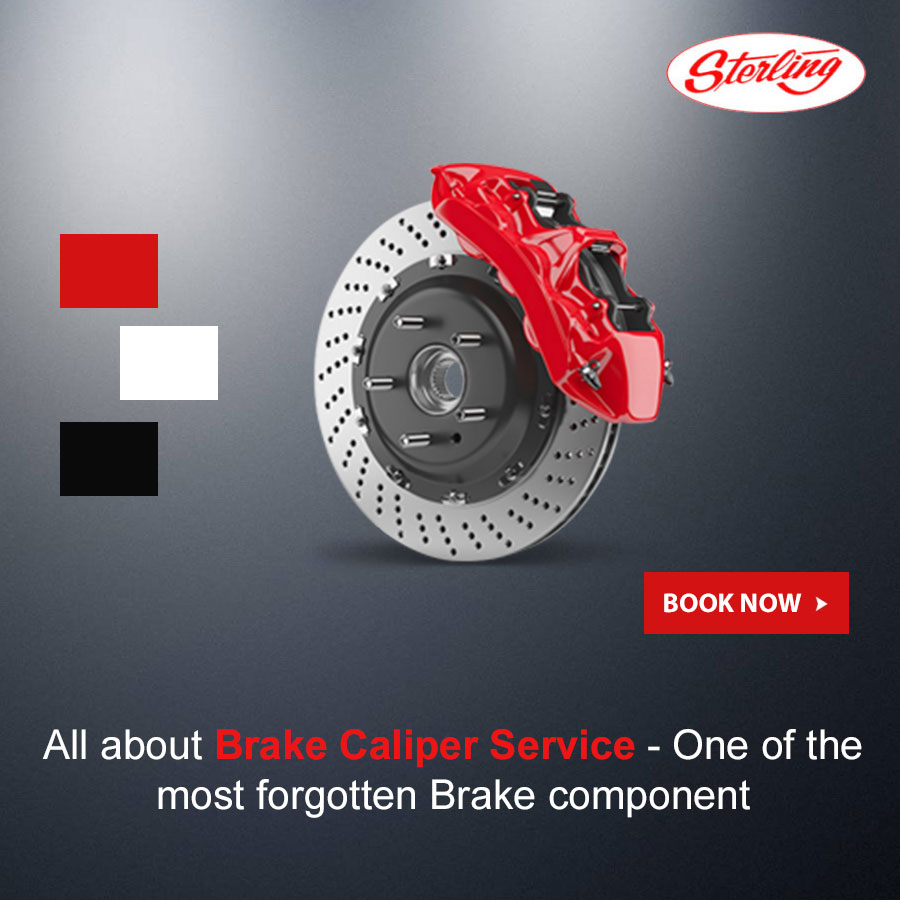 How Brake Caliper service is undertaken
Before servicing the Brake caliper, the pressure in the anti-lock brake accumulator should be released by pumping the brake pedal till it gets hard or as specified in the service manual. After this bleeder screw should be loosened to allow old fluid to be flushed out of caliper bore. Any clogged bleeder screw must be removed for cleaning or replacement. It is cheaper to replacer sized caliper screw.
After reliving the caliper of the pressure, sized pistons be removed with caution by easing the piston from the bore by gently applying air pressure to the brake hose port while backing out the C-clamp screw.  Since piston surface seals the brake caliper, if the piston is pitted or scored, it is better to replace it.  Once the piston is installed, remove the caliper guide pins and lubricate them with caliper grease and apply thread-locking compound when the caliper bracket bolts are installed. It is better to always install new caliper hardware on the caliper bracket to prevent pad rattle and dampen pad squeal.
When the caliper is correctly serviced slide it smoothly on its guide pin or guide surfaces and should allow the rotor to turn freely when the brake pedal pressure is released. In case of caliper won't release, the interior rubber of the brake hose might be peeling and blocking the fluid return to the master cylinder reservoir. Any misadjustment in master cylinder push rod or brake pedal height may be correctly adjusted, which is preventing master cylinder from releasing the fluid pressure from the caliper.
It is wise to visit the expert like Sterling clutch and Brake Auckland to get the assessment of your vehicles brakes calipers and get brake caliper replacement service in Auckland as per the recommendations of the manufacturer of the vehicle. You can also get clutch repair service in Hamilton and Brake pads replacement service in Wellington or call @ 09 636 4919. You can also contact us at http://Sterlingbrake.co.nz.
Your brakes are one of the most critical safety components of your vehicle, and as such, it is very essential that brakes are in perfect working order. Brakes can remain in perfect order only if you get them inspected and repaired by a professional team at the first sign of any trouble. At Sterling clutch and Brake in Auckland, we undertake clutch and brake inspection, repairs and replacement service. By watching out for a few vital signs listed here you can schedule needed repair and replacement of brakes before a brake problem gets out of hand.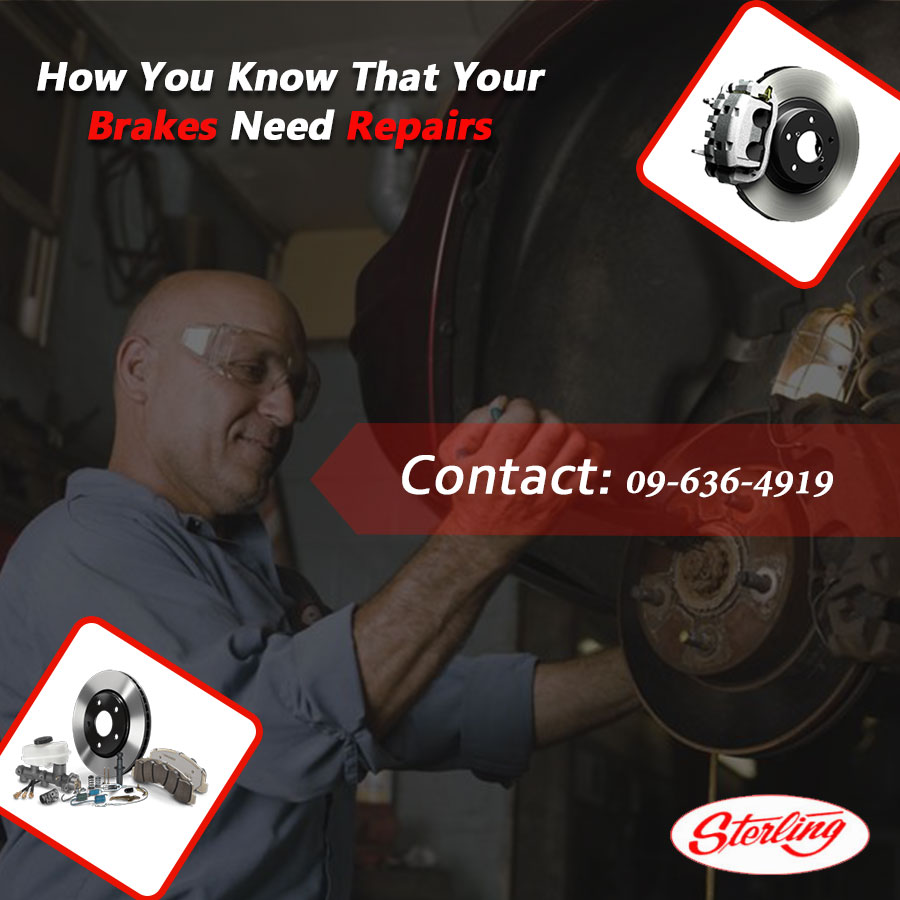 Top 4 Signs Your Brake need Repairs
Unusual and strange Noises: A strange squealing, clicking, or grinding and unusual sound is one of the most common indicator that there is something wrong with your brakes. This is typically an indicator built into your brakes that your brake pads are wearing down and need to be inspected and if needed be replaced. While this may seem likely a relatively minor braking problem, delaying the replacement or repairs of your brake pads could result in damage to the entire brake rotor, resulting in the costly repairs.
Pulling to one Side: If your vehicle pulls to either the left or right side, then this is another common sign that there is something wrong with your vehicle's brakes. This turning left or write can be caused by a under pressure in your tire, but this is commonly caused by issues with the brake pads or brake calliper. Repairing this problem sooner rather than later will also help you avoid damage to your car's steering rack also.
Bad Vibrations: If your brake pedal or steering wheel excessively vibrates when you put your foot on the brakes, you shouldn't wait to visit expert mechanic. This could be a sign of warped brake rotor, which could ultimately compromise your car's braking ability.
Car takes longer than usual to come to a stop: If you find that your car is taking longer than usual time to stop when you apply brake, it indicates that the brake pads have worn out or some air has been filled in the brake fluid or there is leakage in master cylinder. So if you are in Hamilton and find that your car is not stopping when the brakes are applied then you should go for the inspection of the brake system and get brake replacement service in Hamilton if brake pads are worn out.
For getting complete check up of the brakes and to avail brake repair service in Wellington and getting advice how to maintain your car brake in top condition you can mail your query at http://Sterlingbrake.co.nz/.